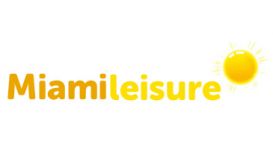 Sunbed and Powerplate hire Acne Treatment Nottingham, Derby, Mansfield, Ikeston, Asfordby, North Leicester, Ashby, Swadlincote and Chesterfield Areas. All new Tanning sunbeds are fitted with the new "safe tan" 0.3 compliant euro lamps! As part of our relamping program future relampng will mean our beds will eventually be 0.3 compliant, but at the time of publishing not all beds are 0.3.
These will be clearly marked and clear instructions given to tan safely without burning. Well, those EU meddlers deemed that the sunbed tube was way too dangerous for the general public, mainly because people don't bother to read tanning instructions printed on the sunbed.
---
Reviews and Ratings
We do not have any reviews about Miami Leisure available right now.